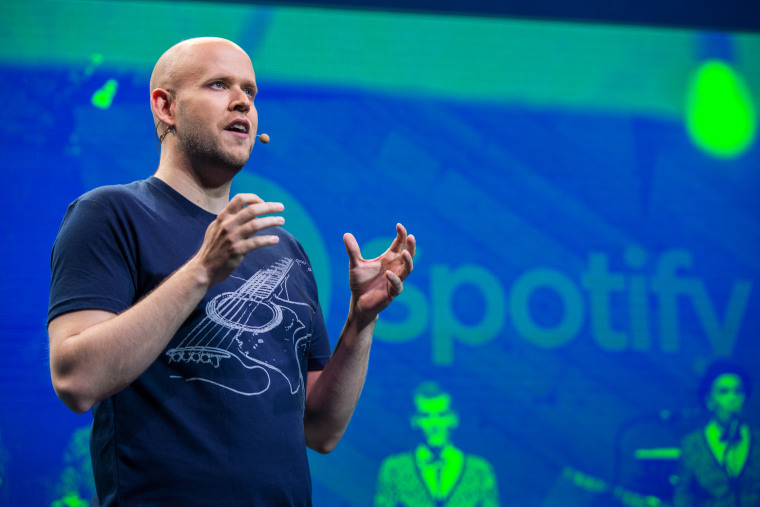 Andrew Burton/Getty Images

Spotify CEO Daniel Ek discussed streaming and sustainability in a recent interview with Music Ally published on Thursday. Ek denied criticisms that Spotify pays insufficient royalties to artists, and insisted that the role of the musician had changed in today's "future landscape."
Ek claimed that a "narrative fallacy" had been created and caused music fans to believe that Spotify doesn't pay musicians enough for streams of their music. "Some artists that used to do well in the past may not do well in this future landscape," Ek said, "where you can't record music once every three to four years and think that's going to be enough."
What is required from successful musicians, Ek insisted, is a deeper, more consistent, and prolonged commitment than in the past. "The artists today that are making it realize that it's about creating a continuous engagement with their fans. It is about putting the work in, about the storytelling around the album, and about keeping a continuous dialogue with your fans."
Spotify's stock value hit all-time highs of $50 billion this summer even as questions about the streaming platform's compensation of artists remain unresolved. Royalties on Spotify and Apple Music are determined on a "pro-rata" basis; payment on each particular song is based on how much the song is streamed in comparison with the platform's most popular tracks. This results in "the tiniest of payouts for most independent musicians," as Liz Pelly wrote for The Baffler in 2017.
However, Ek alleged that artists have said "many times" in private that they are happy with their royalties from Spotify, and said that he believes that musicians who cannot make a living may not be in step with modern standards. "I feel, really, that the ones that aren't doing well in streaming are predominantly people who want to release music the way it used to be released," Ek said.
The FADER has reached out to Spotify for comment.